Here's an example of totally neutral colors in a new earring design. These are classic shapes – rounds and octagons. The combination is classy, simple, and inexpensive. This works!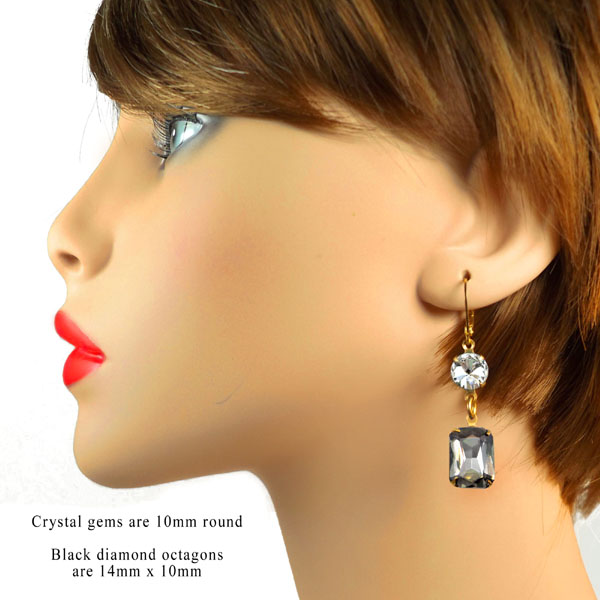 Really I just wanted to show that earrings don't have to have bright colors to be fabulous. You could wear these all year round – with any color – and they'll be a great addition to your outfit. Or your customer's outfit. Just saying…
And these gems are on sale through Friday, November 26, 2021! Buy any pair of the black diamond 14x10mm octagons (in your choice of settings color) – and the crystal 10mm round gems are free. You just have to send a message and ask!
Great DIY earrings – and super sale prices – this is great do it yourself jewelry!