And if you're not in the mood for neutrals, these peridot green rhinestone teardrops – great for pendants or earrings – will totally make your day.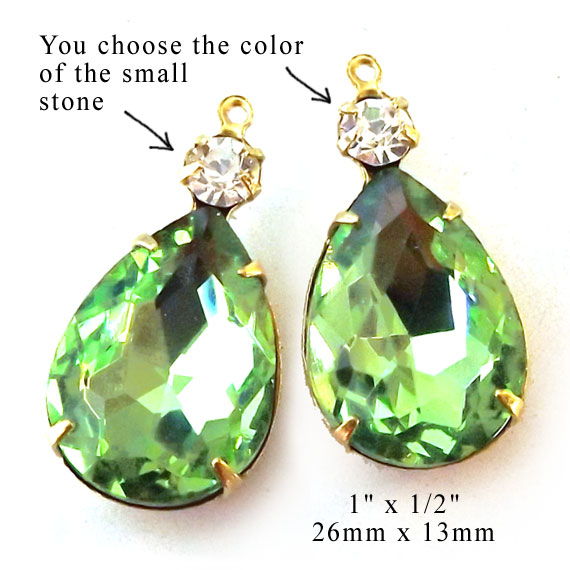 It might also be of interest to point out that peridot is the birthstone color for August. Just saying 🙂
And it also won't hurt to mention that from May 15, 2018 through midnight on May 18, 2018, when you buy any peridot green glass jewels (pendant or pair of jewels, I mean) – you get your second item of equal or lesser value for free. Just because 🙂
So: August birthstone. Gorgeous sparkling color. Beautiful and affordable glass jewels for your own DIY jewelry – or for gifts. She'll love these!