More pretty red and green glass gems are on sale through this weekend! And I deliberately chose (for this pic) jewels that are sheer – and foil backed. And different shapes. These could be combined in so many creative ways (that's your thing!) – and of course there are many more to choose from in my Etsy shop.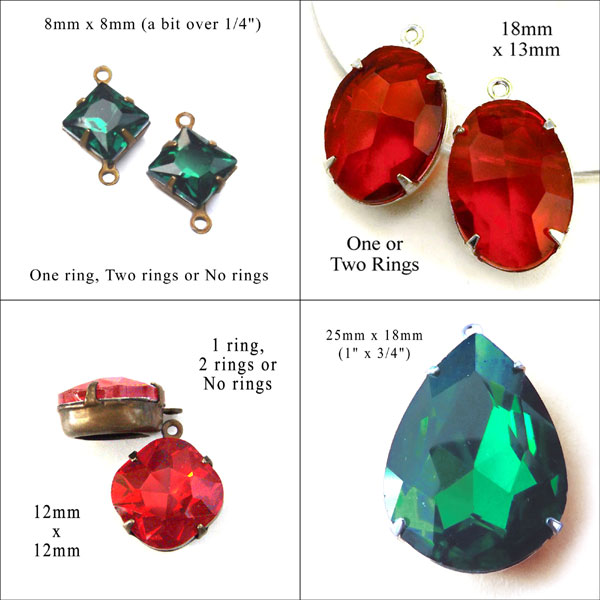 Christmas is only five weeks away! So this is a great time to get some gorgeous red and green glass jewels (or beads!) – and right now they're on sale too.
From today through midnight on Sunday, November 21, 2021, if you buy any of my glass gems in red or green, just send me a message and tell me what pair you want for FREE! Equal or lesser value, and it's limited to stock on hand. But I've resupplied so I've got quite a few red and green glass gems. They're beautiful – and on sale. Go for it!