I know, I've been on a Green kick lately. These emerald glass oval jewels are such a great color, and the golden brass settings just make them glow, you know?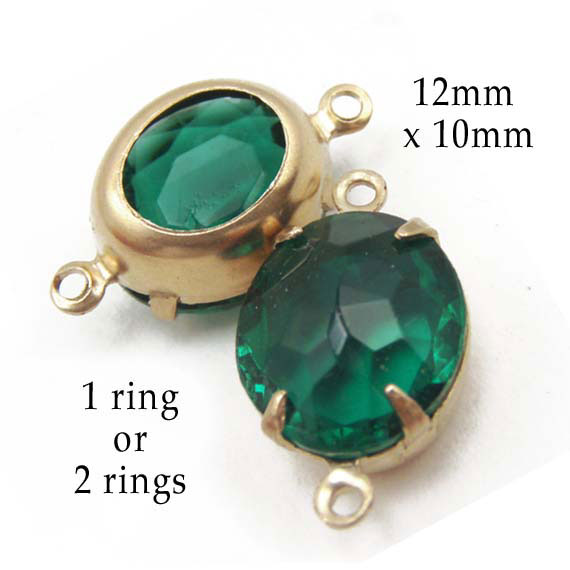 The brass settings are available with one or two rings – so you can use the oval jewels as earrings "as is", or add pretty dangles. Or use them as links for your necklace or bracelet creations. The thing is, with this gorgeous color you can go simple – and it'll look great.
Next time I'll feature another color. Really.
P.S. That gorgeous Calvin Klein dress I featured a few days ago, the vintage fabulousness? Not this exact shade of emerald green. But these earring jewels would be perfect with that dress. You know: easy and gorgeous.