I recently had a customer ask me to prepare some special glass jewel combinations – in her daughter's school colors. She wanted to make some earrings in the colors of the school's football team – she thought they'd be a good fundraiser item.
Such a good idea! Offering jewelry in your school colors can be a quick and easy fundraising item. In that spirit, I grabbed a couple examples of "team colors" glass jewels from my stock: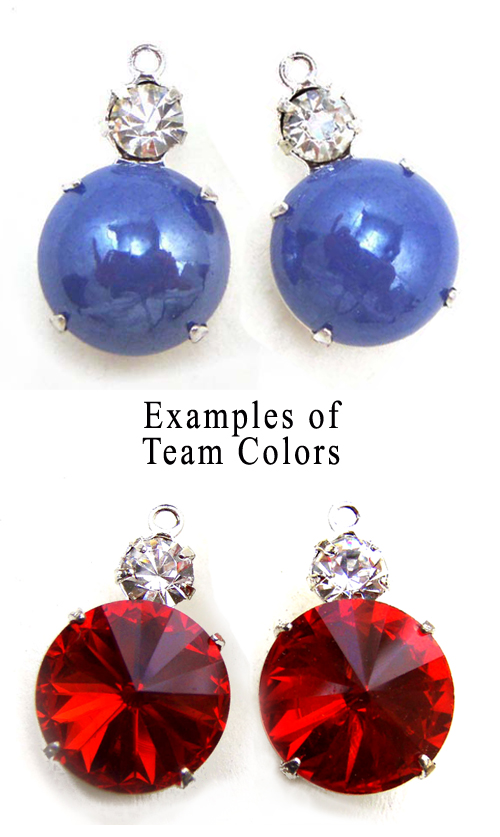 Now it's just a coincidence that the colors here – red and white, and royal blue and white – are Kansas City professional sports team colors. Really 😉
And of course there are lots of shapes you could choose – teardrops or rounds, octagons or navettes – I just had these pics prepared already. Chances are good that I have, or can get, jewels in your team colors.
And with that in mind – here's the Special Offer I mentioned. Order ten or more pairs of identical jewels in your team colors – and get 20% off. This is only good till 12/31/15 and you have to mention your team to me when you order. That's it though – mention your team, order 10 pairs of the same jewels, and get 20% off.
Go team 🙂