I wanted to show off these vivid glass jewels in bright colors – ruby red and sapphire blue. As shown here, these are examples of how you can combine strong primary colors – and it works.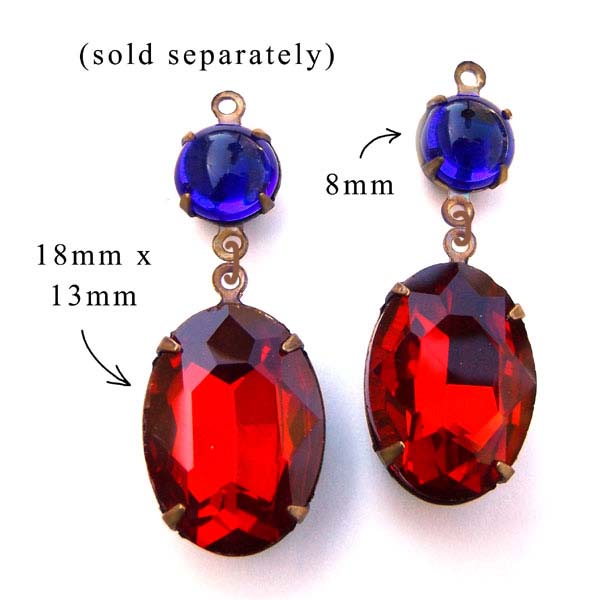 This earring design idea could use other colors and shapes, of course. I think the balance of small, sapphire rounds (these are vintage) and larger faceted ruby red ovals is a combination that works. Try your own ideas, grab colors and shapes from your workroom or (of course) see what other jewels I have available!
Do it yourself jewelry is just a great, useful idea. You don't have to spend a lot of money – and you can create whatever you want. That's the way it's supposed to be!