We all know that when we aren't sure what color to wear, what color will work – we can wear black. This goes for jewelry too. How many times is there black in your outfit? So you grab some jewelry or other – how cool is it when you can grab your black jewelry!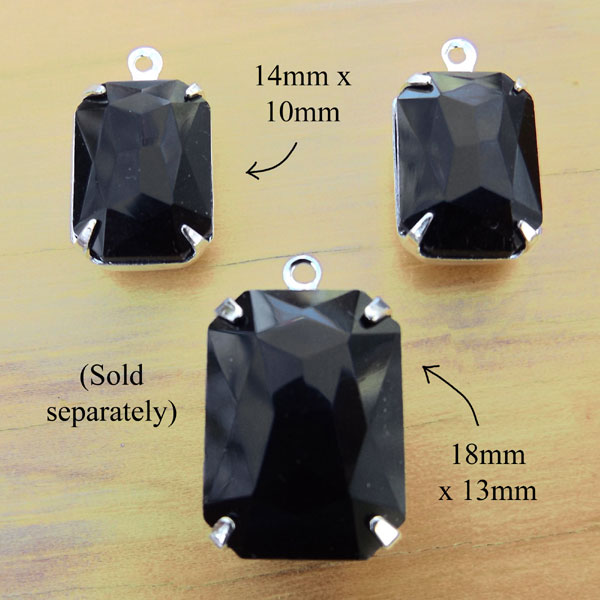 These opaque, jet black glass stones make it easy. Easy to have a pendant with the 18mm x 13mm octagon (that's approximately 3/4″ x 1/2″). Add a chain, maybe an accent color *if you like* – and youn necklace is ready. For earrings – you can make them complex and fussy if you want (what *you* want is the absolutely most important criteria) – but these 14mm x 10mm (5/8″ x 3/8″) black octagons make great earrings. Slip an earwire through the loop at the top of these prong settings, and you're set.
These can be as dressy as you like – imagine with a spaghetti strap dress with swirly skirt for dancing. And they're also great with jeans. (Of course most everything is great with jeans). These are easy and inexpensive and there are even more sizes available in my shop.
Save money, have fun, and make great jewelry! That's the way it's supposed to be.