Yesterday's post shows some of the faceted glass 10mm x 8mm octagons I have available right now (and on sale!) I thought it would be helpful to show you the scale of these small glass gems. The mannequin head in this pic is close to life size – so you can see that these octagons, while small, definitely work as earring jewels!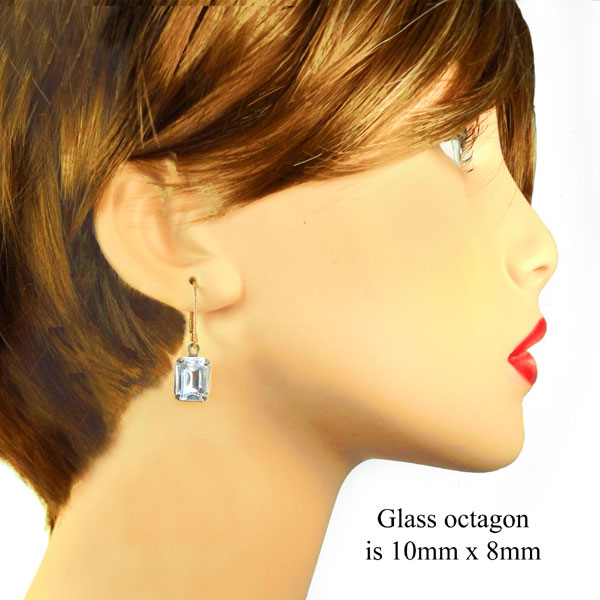 Of course they work wonderfully when you combine them with more glass gems, charms, and other elements. But
on their own
they are terrific. These small-but-pretty earrings would look good day or night, with jeans or cocktail dress.
And remember, through August 13, 2023, they're on BOGO sale!