I recently made a pair of earrings as a gift for a friend of mine, using the sheer garnet teardrops shown here in the lower right of the pic below. They were very simple (and of course easy to make) – with no embellishment except for the golden brass prong settings. She loves the earrings!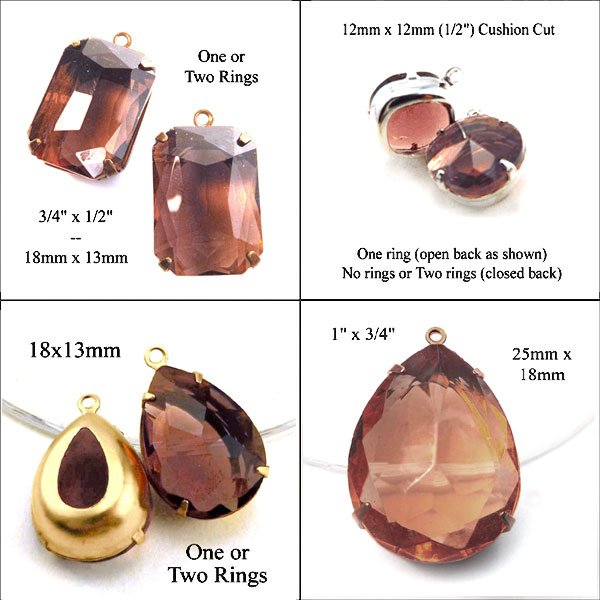 Now I was prompted to make this particular pair after I saw a new dress she'd bought. But we all have our own spark – something that makes us think hmm, I would love to find (buy)(make) something in this-or-that color. It might be a gift you want to make, it might be something for you.
That's what's so great about DIY jewelry – you don't have to spend a lot of time or money. And you can make great jewelry!