Another vivid color combination – faceted glass gems in amethyst purple, and sapphire blue – try these for a gorgeous pair of earrings!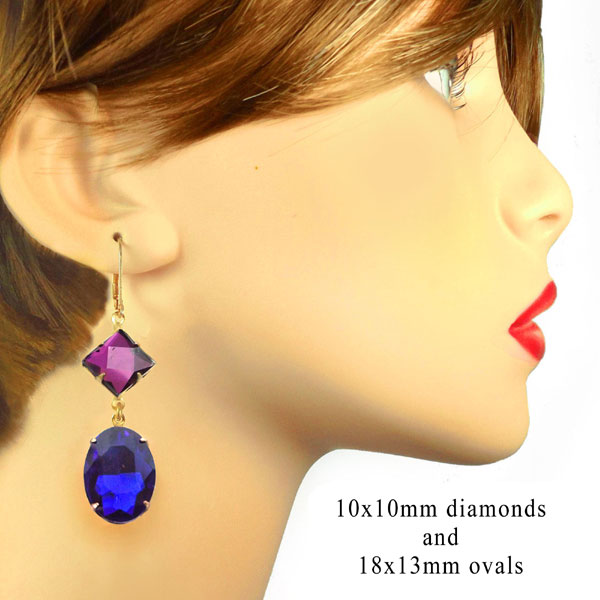 Really this is just another way to urge you to try your own color combinations – your own design elements – and make DIY jewelry that reflects what you love!
It doesn't hurt that making your own jewelry can save you a lot of money – and you can make JUST what you want. DIY = do it yourself – you'll love it!