The birthstone color for February is amethyst – so I wanted to show you guys some of the rich amethyst glass stones I've got in my shop right now. A couple of these are vintage resupply (yay!) but honestly, I'm pretty fond of each of these. And more that you'll see if you peek in my shop!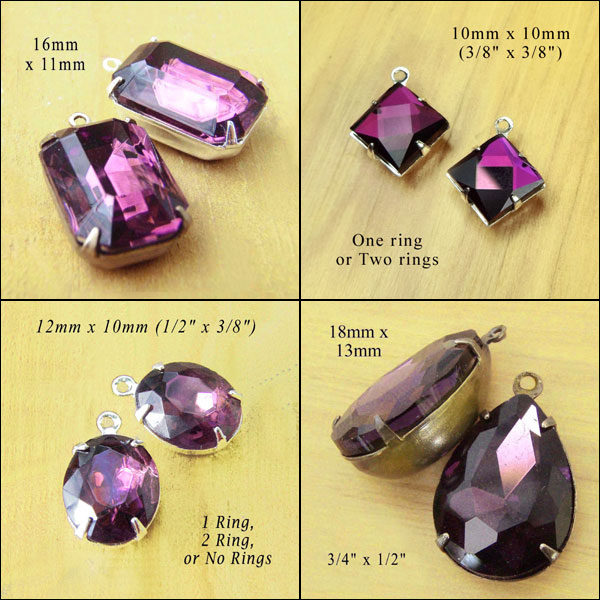 Amethyst is actually one of the most popular colors anyway. What can I say, people love purple! And it's not really limited to one season. Amethyst is gorgeous for romantic holidays like Valentine's Day of course (hey, not everything needs to be red!) but it looks good all year round. Great with a tan. Great with winter pales, and winter whites, and blacks.
What can I say, amethyst looks good all the time!