Amethyst glass gems are a customer favorite. Amethyst is the February birthstone – but these glass gems are truly year-round customer favorites. And right now, they're on sale in my shop!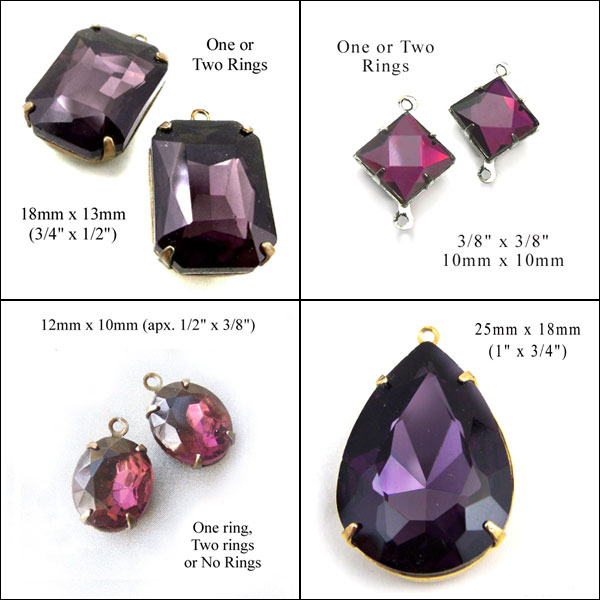 Click on the pic to see the jewels I have available – and on sale! From today through midnight on Wednesday, June 23, you get one pair free for every pair you buy! Just mention this add and tell me you'd like a freebie (and you can dicker about which pair, too – equal or lesser value but that's the only catch).
On sale – and gorgeous – amethyst glass jewels!