Okay, "bicolor earring jewels" is a fancier way of saying, mismatched earrings! I think a lot of us love this idea. In "do it yourself" design, especially with earrings that have one common element (in this case, the white vintage glass teardrops) it's just fun to have the other jewels be different colors.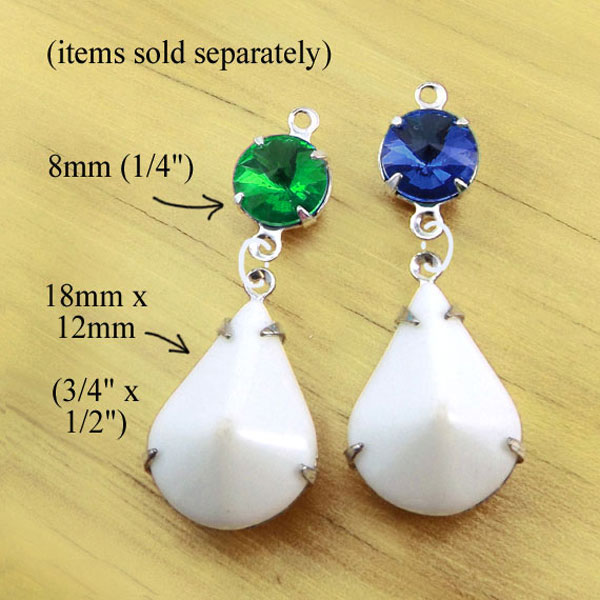 Don't you think so? I used smaller, round jewels with rivoli faceting in sapphire blue and emerald green, for the "mismatched" jewels. Play with different colors here! Maybe your kids' birthstone colors. Or your school colors! Or any colors you like best.
It's a great way to tailor a pair of earrings specially to one outfit, or just use crazy colors because you like them. That's what "do it yourself" jewelry is all about. Make what you want!