And then you can go neutral – with style 🙂 This is not a "black and white" photo – this is a pic of neutral glass gems that have great presence!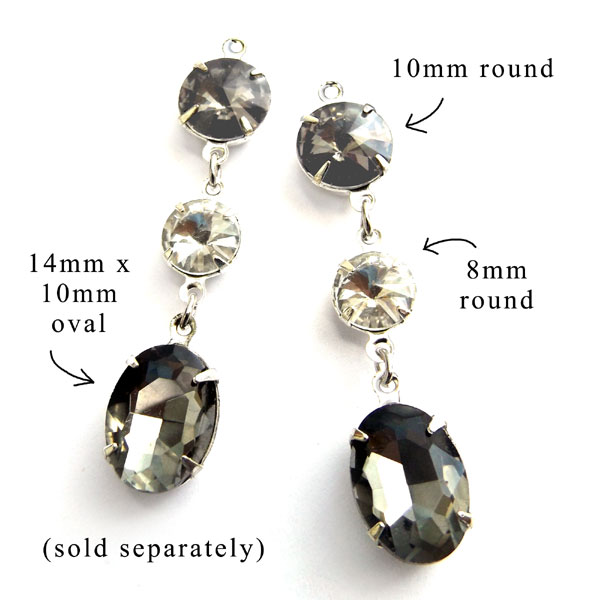 The ovals and rivoli round glass gems are black diamond (neutral gray) – and the smaller crystal rounds add sparkle. This is just a reminder that when you make your own earrings, you can create style and pizzazz – with subtlety!
DIY earrings that are easy to make, don't cost a lot, and look great. Customize them for your friends or your customers – take this idea and make it your own!