The color called "black diamond" is a neutral gray, always classy and attractive. And in this incarnation, these jewels are useful and versatile.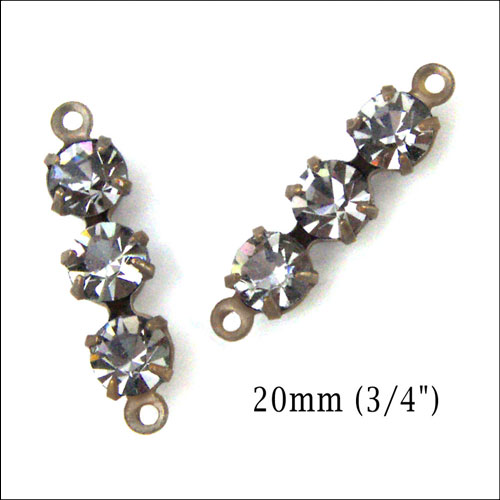 Add a pearl or teardrop to the bottom ring and you've got an elegant pair of earrings. Or use them to connect your necklace chain to your focal jewel – or linked to make a chic bracelet chain.
Useful, striking, sparkling. Just what you want your jewelry to be.