This earring design features neutral, faceted glass gems that look good all year round! That's one of the perks of wearing "neutral" jewelry. You don't have to match your outfit – though of course that's fun too. Think about it – these deep gray earrings would look good with blue, with red, with emerald green, with white. Gray goes with pretty much everything!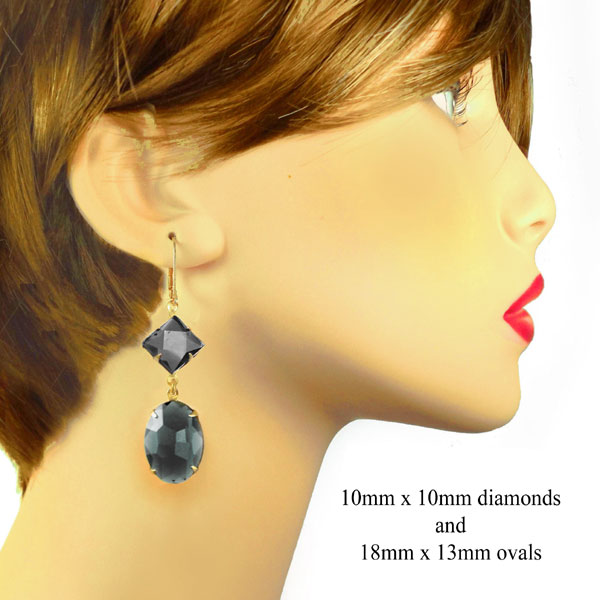 And now that I think of it – the mannequin "model" I use is close to life size, so very useful that way. And her hair is reddish brown. But now I wish I had a wig for her in gray, or white! Because more people are choosing to let themselves go gray – or dying their hair gray/white, why not? It looks fabulous!
If (when!) I get a gray wig for my model I will definitely be showing off jewelry on her. Stay tuned! And in the meantime – remember that neutral glass jewels, neutral jewelry, works with every skin color, every hair color, year round. That's a major win!
P.S. If you look closely you'll see that these black diamond jewels are not the exact same shade. Close, but not exact. And that is totally all right. Everything does NOT have to be matchy-matchy. Best thing I've heard today!