Black diamond glass gems are one of those colors that look great year-round, on almost every skin tone. They're neutral and sometimes just a bit more interesting than solid black or white!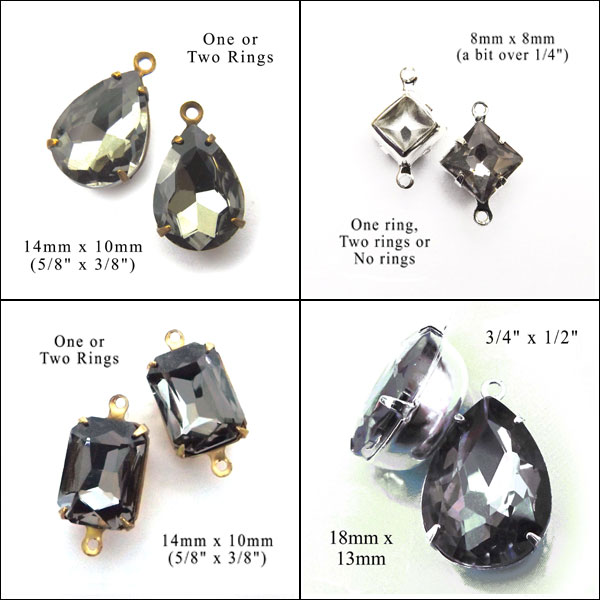 Of course they also look great *with* solid black or white. As always, play with new combinations of stones that please your sense of creativity.
And from today through midnight on Monday, July 31, 2023, all the black diamond glass stones in my shop are on sale. Buy any two pairs (or pendants) and get one for free! Just send me a note when you order and let me know which freebie you want. Make your own DIY jewelry – and save money too. This is a win!