I just wanted to show you a few examples of what you can do with these sweet little blackened brass heart charms that I mentioned a few days ago. Showing is always better than telling, don't you think?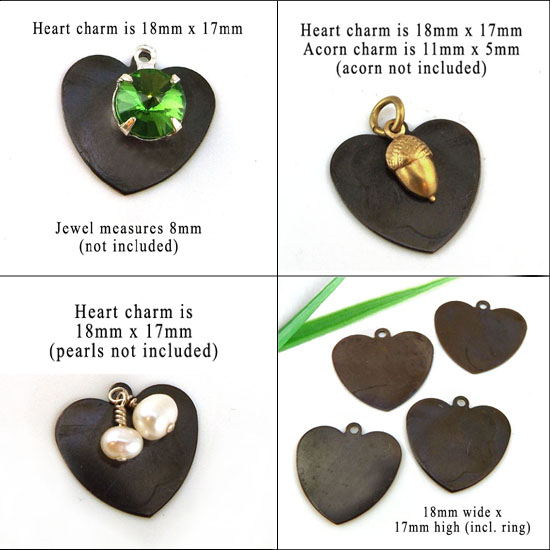 And I use these examples only to say hey, there are lots of things you can use to turn these little hearts into something really special. Look around your craft room. Try those few leftover beads you had. Wire them to hang with the hearts, or add a cluster to a necklace focal.
I have the hearts in golden raw brass, too – I think they were originally intended as stamping blanks. They're fairly thin so it's best to stamp on a very smooth hard surface like a jewelry anvil – but it works terrifically when you do that. So: add pearls or charms. Or stamp your own message.
Or just use the hearts "as is". They're fun, they're inexpensive, they're a little boho. What's not to love?