Glass jewels. Rhinestone jewels. Glass beads. Nomenclature is interesting. And hey, these are such a luscious color!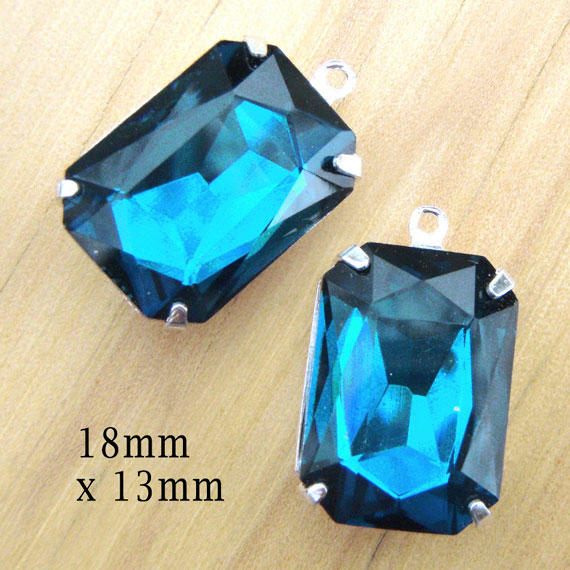 I just found these again and I feel like I won a prize. They look good on practically every woman – dark or light skin, young or old – and the faceted octagon shape is reminiscent of jewelers' emerald cut: very classy. And they were very popular last time I had them. So yeah, I feel good about scoring some more 🙂
Yes they're in my Etsy shop!