Bridal crystals are beautiful. Shimmering, sparkling crystal glass beads are perfect on brides. But what we want to remember, is that they are gorgeous year round – for all sorts of jewelry. A tiny pair of diamond earrings – and the diamonds are actually crystal so they cost about a zillion times less. Or, a fabulous display of crystal chandelier earrings – can you say "knock them out" at New Year's? Yeah, you see what I mean.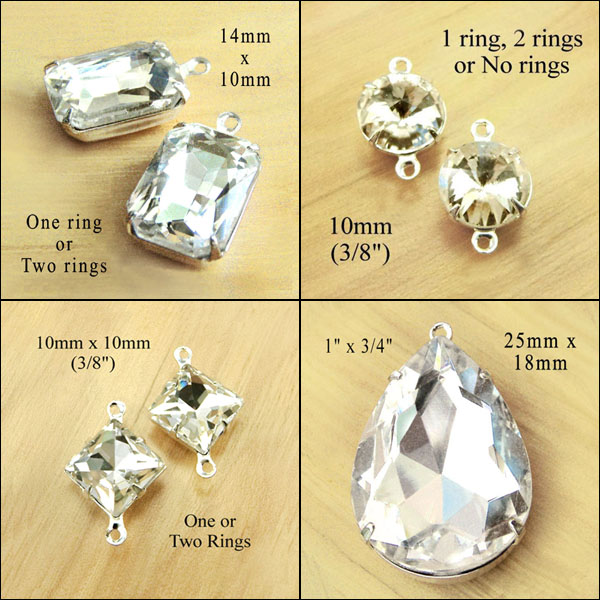 I'm going to post some jewelry design ideas asap using these lovely crystals – but meanwhile, keep in mind that when you buy one of the gems pictured (or other crystal "clear" foil back gems) you can get a second pair free! Just send me a note and tell me what your freebie should be. Equal or lesser value to the item you bought, but that's the only catch! This offer is good through midnight on Friday, October 11, and while supplies last – so you might not want to wait 🙂
Crystal gems are always in style!