I just wanted to show off a few of the vivid, bright glass jewels I've got in my jewelry supplies shop right now. Vivid sapphire blue, golden topaz, emerald green, and ruby red – these are the classic primary colors that are so hot right now!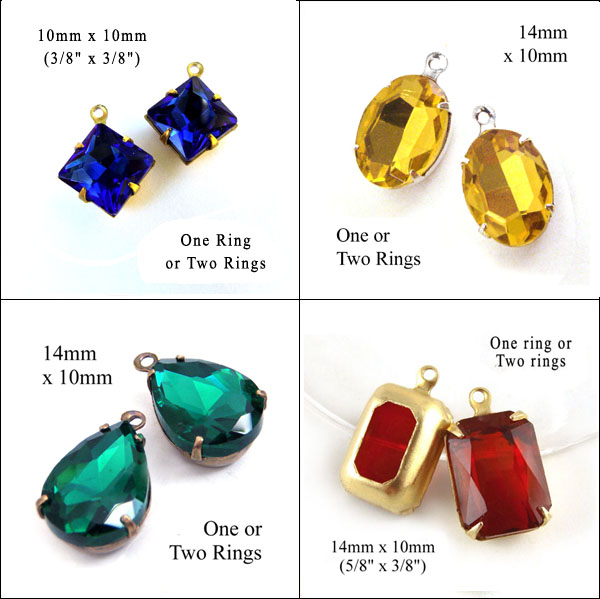 These are new glass gems, vintage style (classic faceted cuts) but not vintage. The bright colors are great year round – and have enough presence to use "as is" for earrings and pendants, with no need to add fussy details. They're great for earrings, pendants, and of course glass connectors since each is available in two-ring connector styles as well as classic one-loop prong settings.
Of course if you want to fuss, that's good too! Add the details to make your DIY jewelry special and individual and your design. You'll love it!