I'm showing off two more sizes of the crystal AB pears (teardrops) I have in my shop right now. The "crystal AB" (which stands for aurora borealis) is an absolute favorite color/finish with my customers. It's just beautiful, it sort of glows in the light, and it doesn't need a whole lot of fussiness to make beautiful jewelry!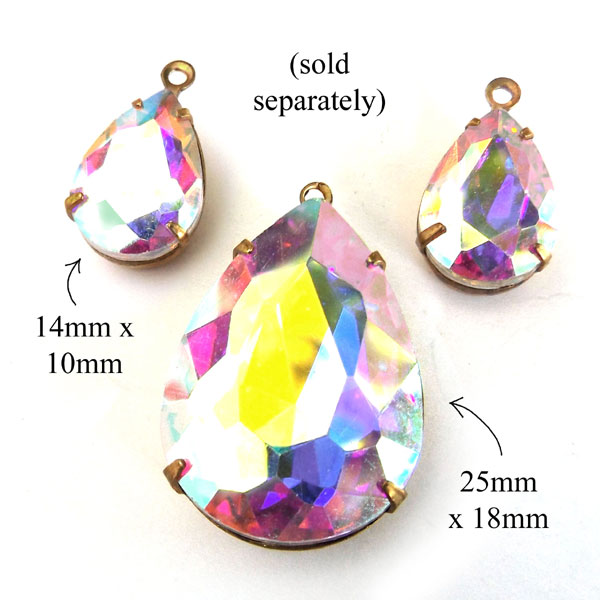 You see what I mean! The stones are lovely, and while it's really true that no two are exactly alike (it depends on reflection and the light they're in!) they are lovely with many colors, especially pink, lilac, purple, blue, and green. And of course crystal (clear). And pretty terrific with black, too.
So go take a peek. These stones make wonderful earrings and pendants, and are great for gifts. Try them, you'll see what I mean!