Here are some more of the clear glass jewels currently available in my shop. I've actually been seeing clear jewelry quite often lately, and of course in ready made jewelry the prices range from…well, sort of reasonable to wow that's a lot of money. And it doesn't have to be that way!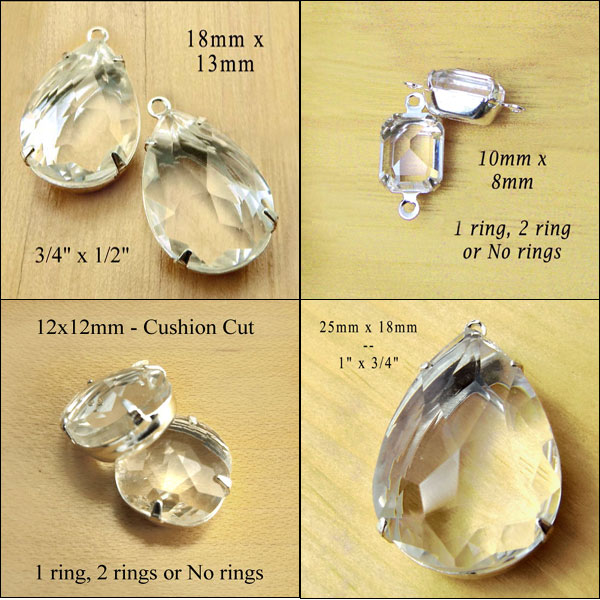 Clear glass beads (jewels or gems) have several advantages. When they're well faceted (and these are) they offer a surprising amount of sparkle and presence for transparent glass. Also, you know they go with everything – you'll never be in the position of "I love this outfit but I don't have any earrings to go with it!"
And, of course, it's terrific when your jewelry is affordable. These glass gems range in price from $1.69 to $4.19. That's it! Create jewelry in your own style. And don't spend a lot of money. That's totally a win!