This is a pretty, almost petite jewel set – perfect for a bridesmaid or whenever you want just a hint of sparkle 🙂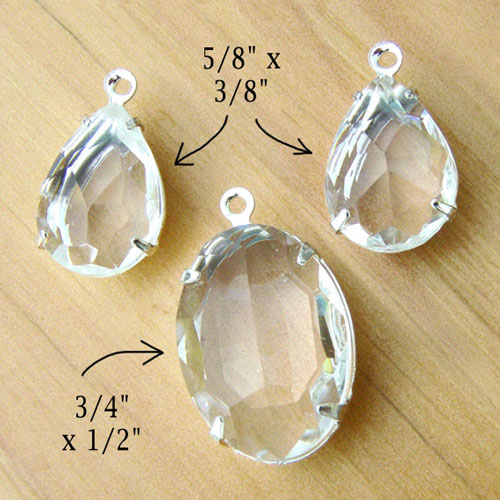 See what I mean? These glass jewels aren't loud or in-your-face. They're delicate and lovely. The oval pendant is just 3/4″ x 1/2″ – perfect on a delicate chain, maybe with a small added cluster of pearls or sparkling little beads. The earring jewels are sweet teardrops, just 5/8″ long.
You can wear these anytime – and dress them up or down. This is just the kind of thing to make for yourself or a gift – it'll go with everything.
Yes, they're available in my Etsy shop 🙂