This is a design I love – and my customers have been pretty happy with it too 🙂 These crystal (glass) octagons are pointed back cabochons, glass jewels that measure 14mm x 10mm (approx. 5/8″ x 3/8″). They're well faceted, sparkly, and feminine.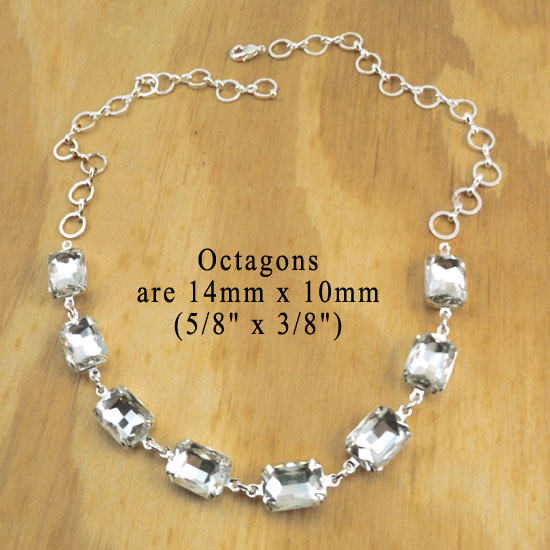 And here's the even-cooler part. Take this same basic design, and instead of adding silver(y) chain, attach a clasp.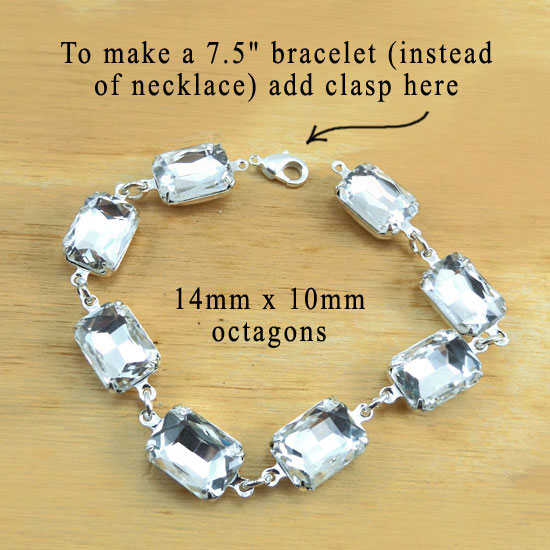 And presto, you've got a gorgeous bracelet! Hint: try this. When you're making the necklace, instead of adding the chain to the octagons with a jump ring – use spring rings instead. Made that way, you can attach the chain to the jump rings anytime you want to wear your necklace. Or you can leave the chain off, clasp the spring rings *to each other*, and wear your octagons as a bracelet! (I'll do up a pic soon and add it here.)
Double sparkly goodness for your prom, your Saturday night date… or your wedding. Win!