Here's another example of a pair of earrings that's easy to make, uses classic shapes in a new combination, is very flattering to wear, and can be adapted to use your own favorite colors and shapes – of course. It's the idea of interesting combinations that's really highlighted here!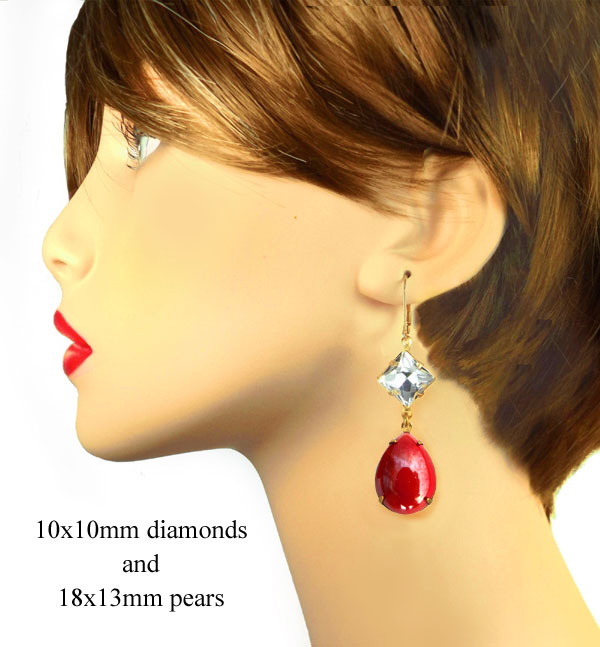 One of the things I like best about these earrings (well besides the fact that they're easy to make and don't cost a lot!) is the combination of sparkling diamond shapes with the opaque red teardrops. An unexpected contrast like that adds a little extra dimension, yknow?
So as always, the goal is (1) low cost, (2) easy to create (and you'll add your own spin to that of course) and (3) gorgeous earrings. Like I said before – this is a win!