As much as I love color, crystal jewels are always in style – and they always look good! Year round, day or night, a subtle small jewel or a bold chandelier or, well, you name it. Crystal is faceted glass and those facets reflect light, bringing sparkle and light to the person who's wearing it.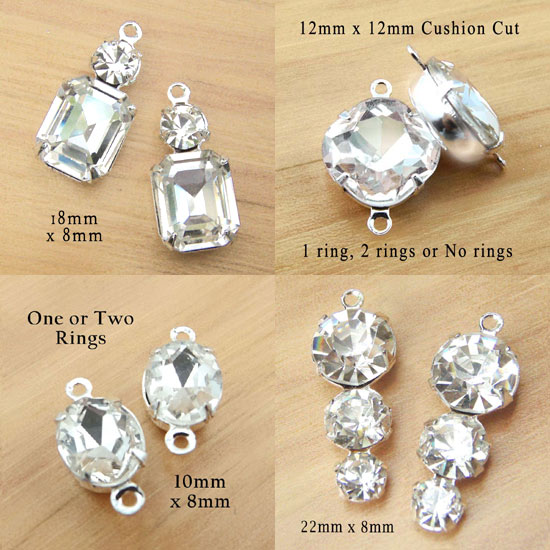 Brides love them because they add a glow and touch of luxury to that very special day. Prom queens love them. I love them. You love them. Let's get real – sparkle is fun. It looks good.
And in honor of April's birthstone, these "glass diamond" crystal jewels have an added bonus – buy three pairs of crystal (white, clear, "diamond") glass jewels in my Etsy jewelry supplies shop – any size or style – and you get a free gift. All you have to do is mention this blog post. The offer's good all month, till midnight April 30, 2016.
Go for it 🙂