I love earrings with chain as an added element. It's a lightweight, and frankly easy, way to add movement and texture to your earring design. It's easy to match the settings color on your jewels – if you want to 🙂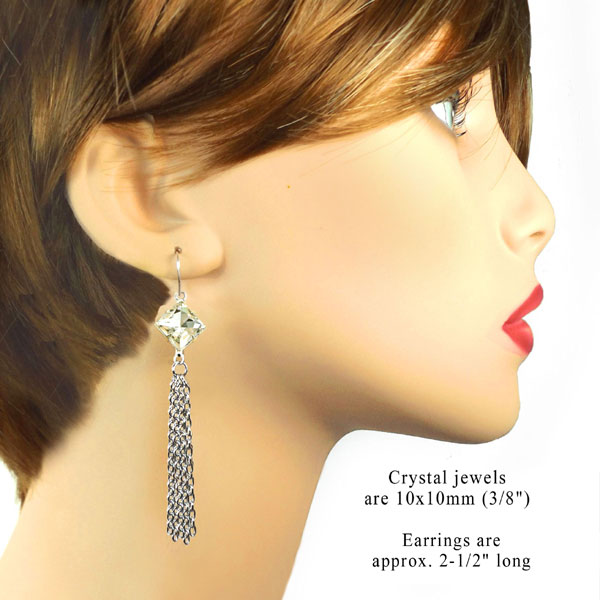 The chain shown here is stainless steel, not sterling silver – it won't tarnish and it's strong. It looks great with the crystal diamond shape gems.
Or use another color – of glass jewels, or chain, or both. Take this design as a starting point and make it your own!