Crystal rhinestone gems are a jeweler's secret weapon. When they're well cut (and these are) they have a wonderful clarity and sparkle. They always look good. They are always in style. They make wonderful jewelry for brides – or for any special occasion. And for this week, in my shop they're on sale!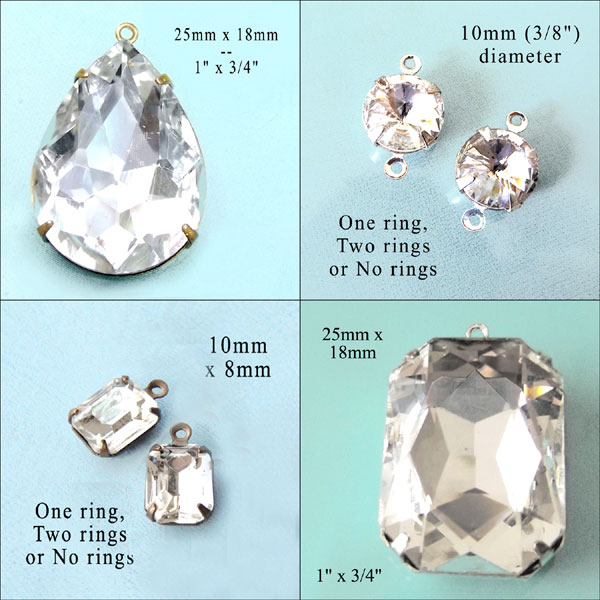 Click on the pic to find more styles – the ones in the pic are a small sample of the styles I have available right now! For this sale, when you buy one pair (or pendant) – you get one free! Just let me know which freebie you want, when you order.
Remember, through midnight on Saturday, August 21, 2021, and only while supplies last – you buy one, get one free!