These "light colorado topaz" teardrops are one of the most popular jewels in my shop. They look festive year round but somehow around the holidays (and New Year's!) they just specially work, you know? My customers love them. (And so do *their* customers!)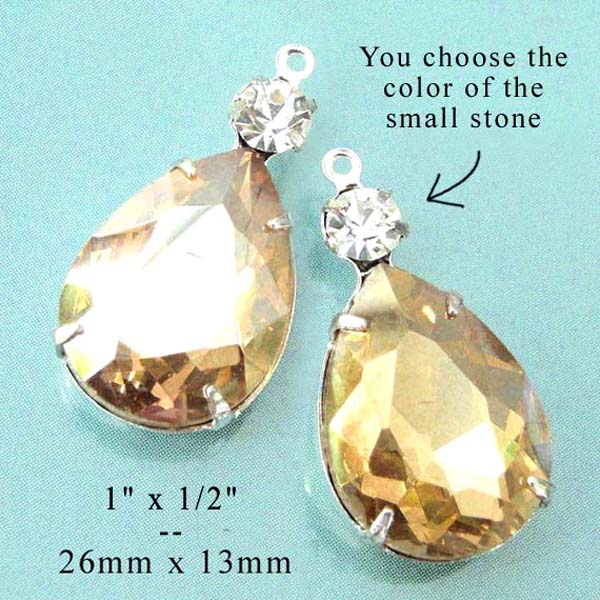 In this two-jewel "duo" setting, the topaz teardrops are paired up with tiny sparkling rhinestones – making it easy to customize them for earrings and pendants. Personalize your color choices!
And right now, they're on sale! From today through midnight on Monday, August 12, when you buy one pair of these teardrops, you get the second pair free.
You're going to love them!