If light purple or lilac works with your wedding colors, these will make wonderful bridal and bridesmaid jewelry for you 🙂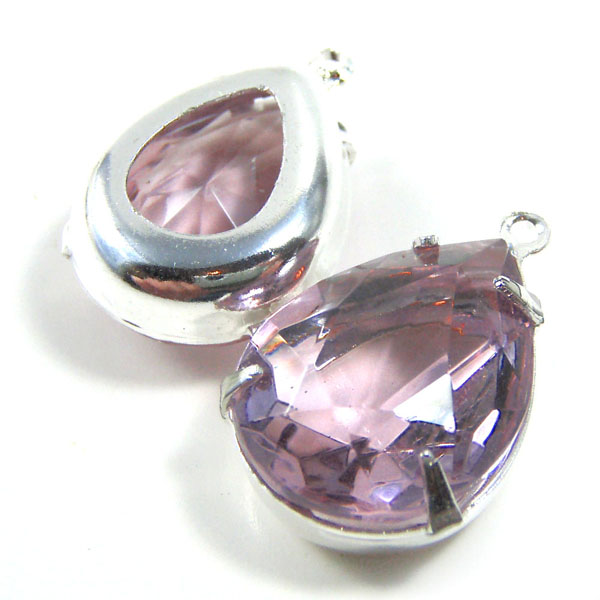 These jewels measure 16mm (about 5/8″) x 12mm (just a smidge under 1/2″). They're a great size for earrings and necklace focals. I've placed them in shining silver plated settings. The underlying metal is brass – which contains no nickel or lead. These are gentle on the skin.
They're available in my Etsy jewelry supplies shop.