I had featured some fuschia pink bead "triples" several months back see post here – and just recently started playing with fuschia again. Sometimes that rich, bright color is just what you need!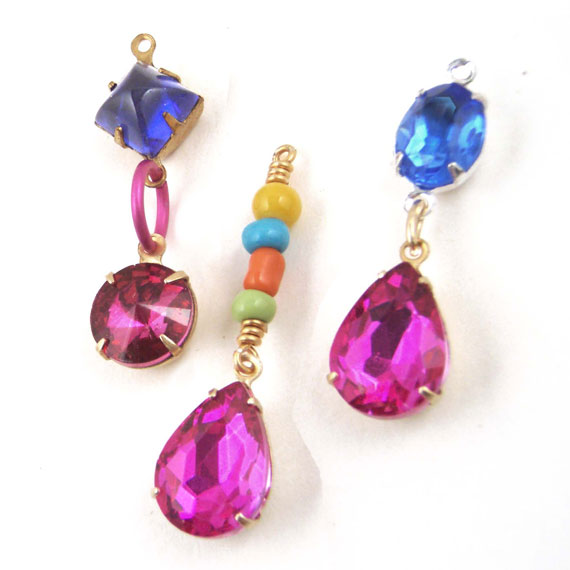 Yes, I love to try new combinations – almost at random. The center design shows simple, small round glass beads hand wired (using inexpensive gold craft wire) to a teardrop bead. None of the colors match. And yet, isn't it kind of interesting? I thought so. And of course, you could "randomly" choose colors that are just what you need for a special outfit…
That's the fun of making your own jewelry (and having lots of bits and pieces from previous projects!) You can try stuff. You can create your own look. You don't have to spend a lot of money.
That's a win 🙂