Okay, clear glass jewels. Oops 🙂 (I get so used to using both terms when I'm talking with peers and customers, I tend to think "beads" as the overall category.) Anyway. I was really happy with this earring design idea – and as you can see, it's made entirely with clear glass… rhinestone… stones. There, does that sound better?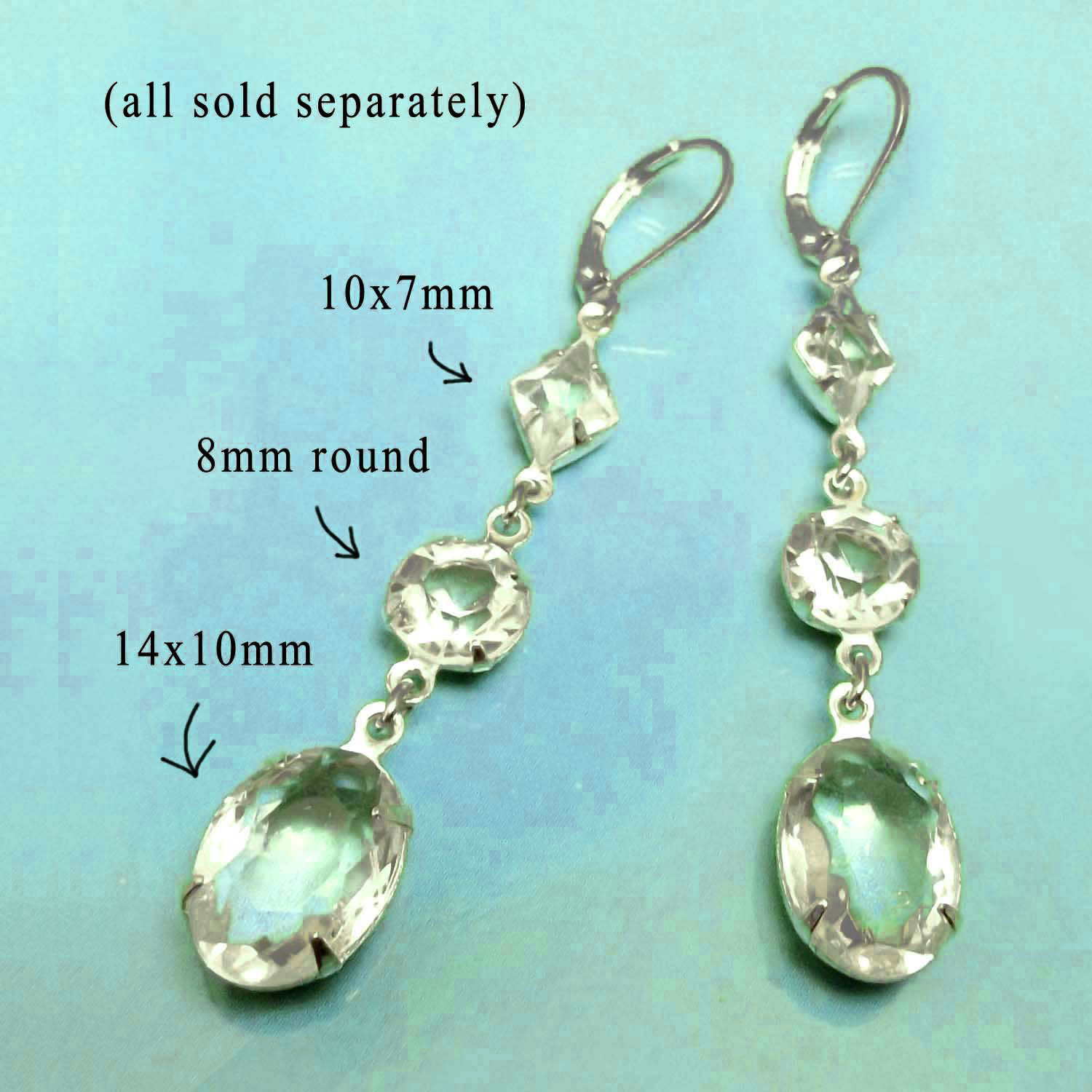 Yes, I tried to get a good (read: flattering) pic of this design. And I used good lighting. But the sparkle in this pic isn't just because of the lighting – I also tried to *not* intensify the shine. Clear glass, especially when it's nicely faceted really does sparkle. It's not a "loud" sparkle, but it shines!
And hey, clear glass: it goes with everything. And it flatters a bridal gown without being too bold. It's just a nice trick to remember: clear jewels really make a great piece of jewelry!