The whole idea with this new do-it-yourself earring design idea, is to combine new colors and shapes. Of course the samples shown here are just that – samples. But I do like the way they complement each other!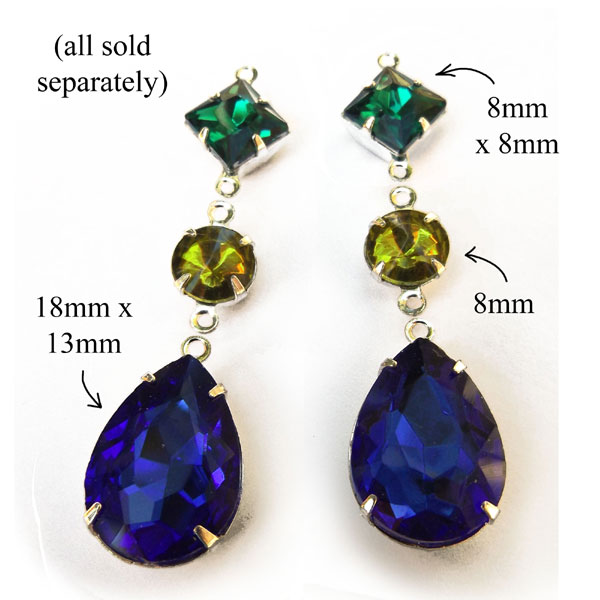 I've combined sapphire glass pears, emerald 8x8mm diamonds (okay diagonal squares), and olivine green 8mm rounds with rivoli faceting. Three different but complementary colors, and three different shapes. You'll have your own ideas. And that's the way it's supposed to be!
What will your favorite combinations be? I'd love to see them!