This is one of my favorite ideas when I make jewelry for myself (or for customers): use a lot of color. Play with new combinations, shapes, and materials. Don't spend a fortune. Have FUN with these DIY jewelry designs!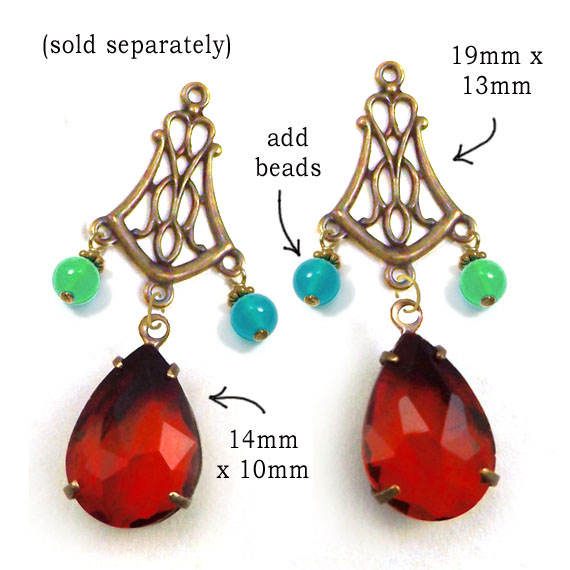 The link is to the rhinestone beads and jewels in my shop, because these affordable faceted glass gems are the cornerstone of a lot of beautiful jewelry designs. I've got a lot of colors and shapes – and if there's something you're looking for and can't find, please drop me a note. I might have some stashed (or know where you can find some)!
I'm going to be trying a lot of fun new designs – and I'll show them here, to maybe spark an idea or three among you all. If you think of a fun new combo, maybe you could send a pic and share?
That's half the fun right there! Saving money, fun new designs and colors – and sharing 🙂