I wanted to share a simple, classic earring design – maybe just as a reminder that a pair of earrings don't have to be fussy or complex (or super expensive) to be beautiful.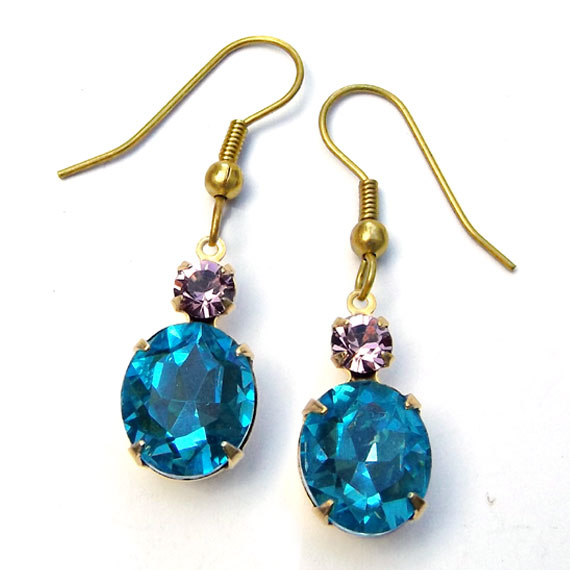 I've just gotten in the light amethyst tiny rhinestones, and paired them with the aqua rhinestone ovals in a "duo" setting – and I love the way they turned out. This is a simple idea – a duo setting, pretty faceted stones, and you add earwires – and the earrings are terrific.
It doesn't have to be complicated. Do you need some earrings to match your bridesmaid colors? Or you just want an unusual color combo because they're your faves?
Just let me know your colors – I bet we can do that!
P.S. You're thinking of your mom's favorite colors now, aren't you? Thinking ahead to Christmas. Well we can do that too (and she'll love them!)