Of course these earrings wouldn't have to be (just) for Christmas. They look good and you'll wear them anytime. But they feel more Christmas-y because of the vivid red glass jewels. You know I think using jewels in prong settings, and adding chain for movement and texture, is a fine way to make earrings 🙂
Just to show you what I mean: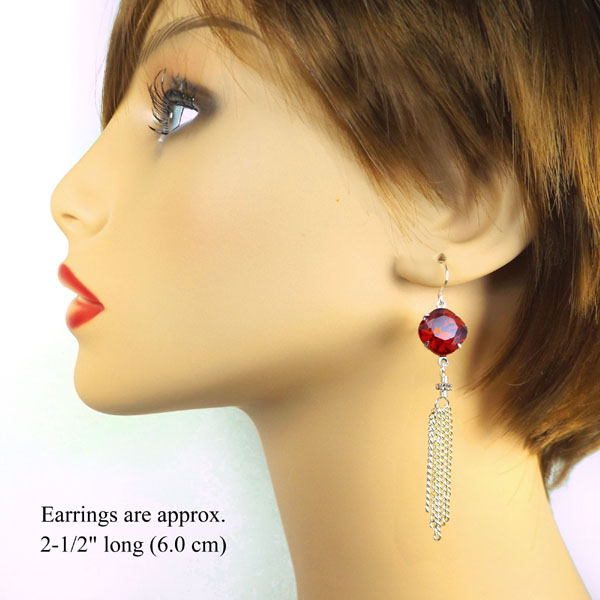 Naturally you could use any color or shape glass jewels. It's just that the red is so pretty – and appropriate – this time of year!
Do it yourself jewelry. Make Christmas gifts they'll love. And save money. See, this is a great Christmas idea!