This do-it-yourself necklace design features "real" gems (freshwater pearl buttons) with faceted Swarovski crystal elements, and a gorgeous rhinestone oval pendant. I think the combination really works!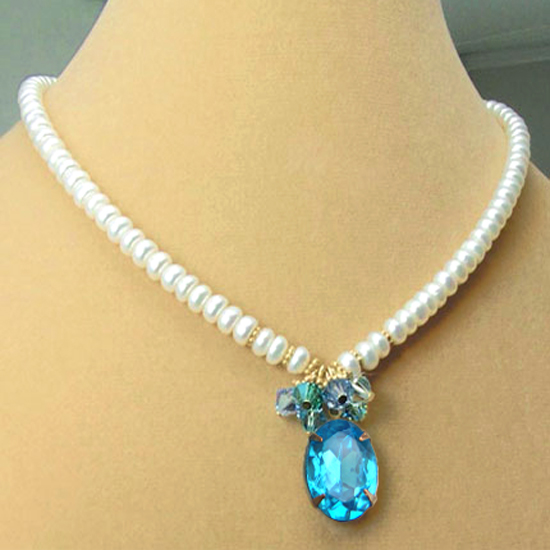 The cluster of crystals at the top of the oval pendant adds a bit of complexity to the design – and offers a great way to personalize your design, using your customer's favorite colors – or hey, the birthstone colors of you and your kids! This is YOUR necklace and your design. You make it the way you like it best!
If I can spark an idea or three, that's super 🙂 Take this idea and run with it – creating your own special *and* affordable jewelry – that's the goal!