You know I've talked about how useful "ornaments" can be. In this context, ornaments are links or charms – components that you use in your jewelry design to add texture, shine, and a bit more complexity to boost your design up another level.
Case in point, this lovely do it yourself necklace design idea!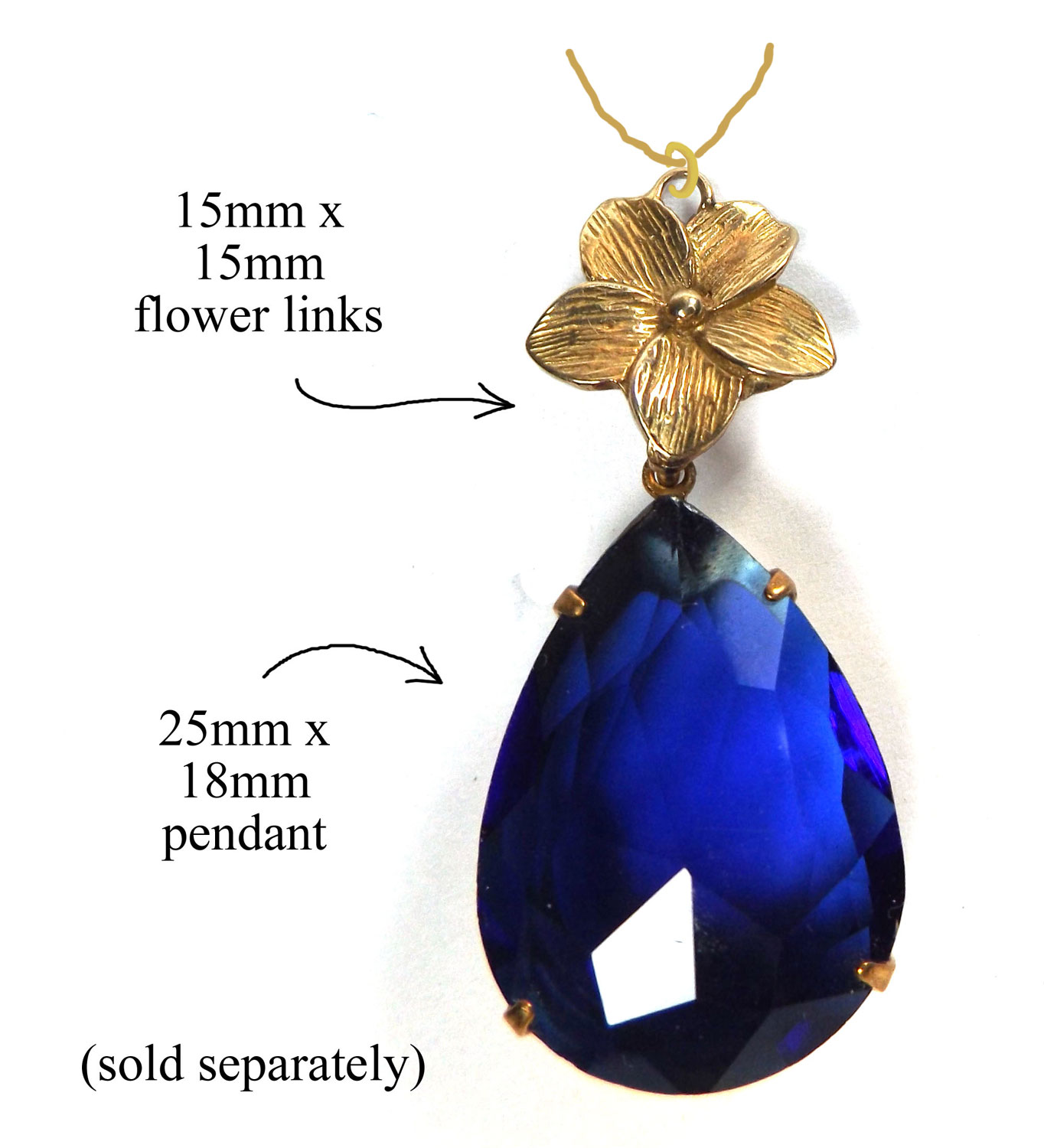 I show a sheer sapphire blue rhinestone pendant here – you'll use your favorite shape and color (or your customer's favorite!) The textured brass flower is new in my shop and is a wonderful component used as an earring or pendant link (stay tuned, I'll be showing some more cool ways to use these charms!)
Easy to use, customizeable, and affordable – this is the way it's supposed to be!