Emerald green is the May birthstone color. This is a good reason to be shopping for emerald glass gems. But even more? Emerald is so flattering!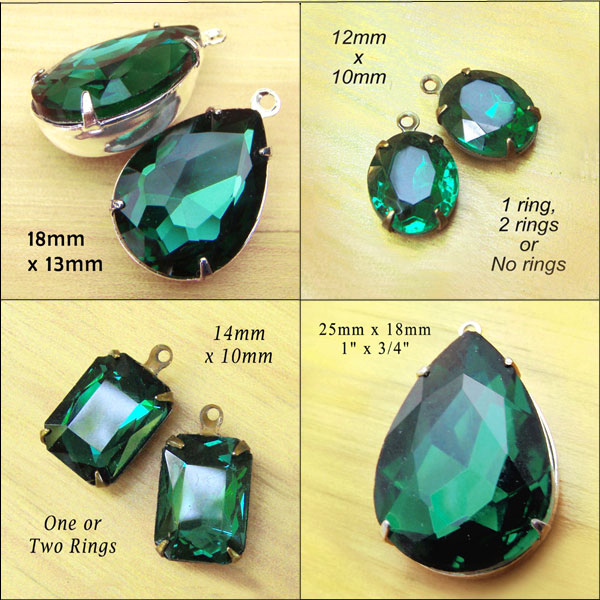 Some greens can be, let's say challenging. Loden green, olivine, lime green, all have undertones that are sometimes difficult for some people to love. But emerald? Is one of the easiest colors to wear. It's flattering to pale skin, to dark skin, to redheads, to gray hair, to… well you name it. It's rich and wearable and flattering.
And a customer favorite. Check out the gems I have available right now (click on the pic above). And if there's a shape you're looking for and don't see? Send me a note – I might have some stashed!