These little jewel charms are just a fun way to add a bit of color to your summer outfit!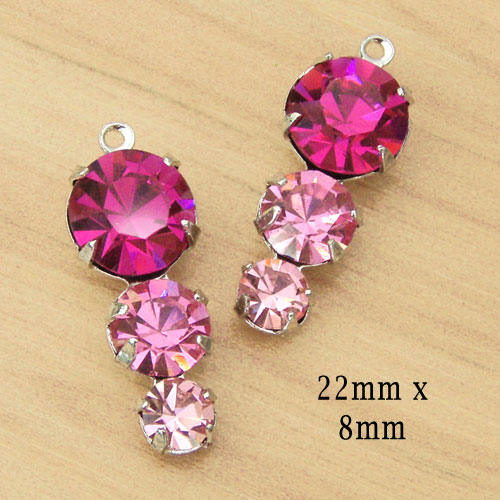 These are just a smidge under 1″ high. Large enough to be noticed – but still lightweight and delicate. Add some earwires and you're good to go. Or find a silver chain, add a jump ring to this fuschia charm, and you've got a darling little lavalier necklace.
Does it seem like fuschia is my favorite color? Summer sandals, summer dress… no, fuschia's not my fave color. But it's a good one. Sometimes you just want a girly punch of pink!