Just an FYI – garnet is the traditional birthstone for January. Garnets are not rare, but finding clean cut, non included garnets can be a challenge – and expensive. But the garnet rhinestones I have in my shop are beautifully faceted, versatile, and they're super affordable too 🙂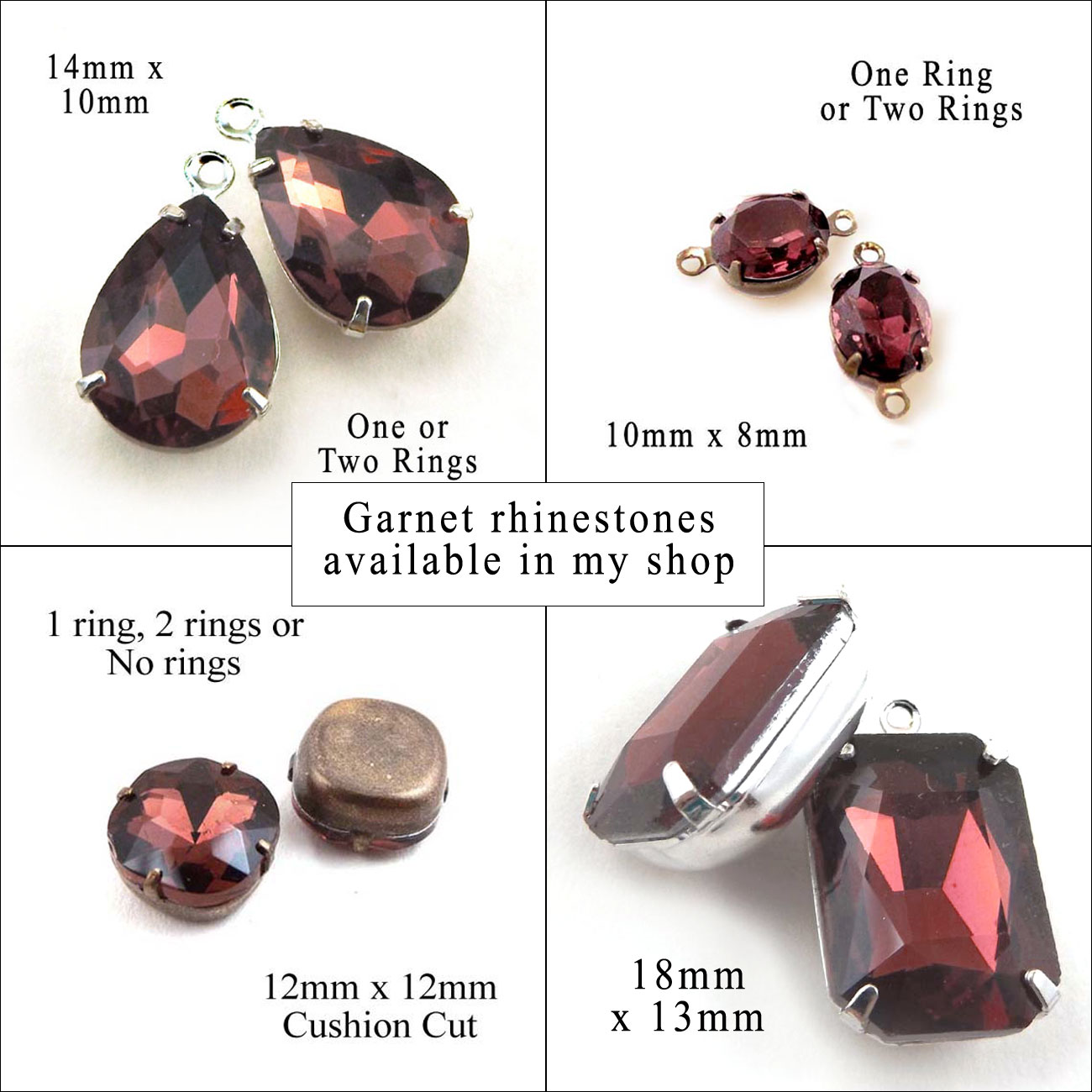 These glass gems are wonderful for necklaces and earrings – and I'm almost always able to ship next day after you order, so there's still time to get your January birthday present ready. Add your own creative touch, save money, and make a gift she'll love. This is the way we like it!
P.S. I have a few more garnet rhinestones on the way – if there's a style or shape you need and don't see, drop me a note – I might have it already!