Woo hoo! I just got these sweet acorn charms in golden brass and needless to say, they are great for DIY earrings (okay, also dangles for bracelets and necklaces, absolutely!)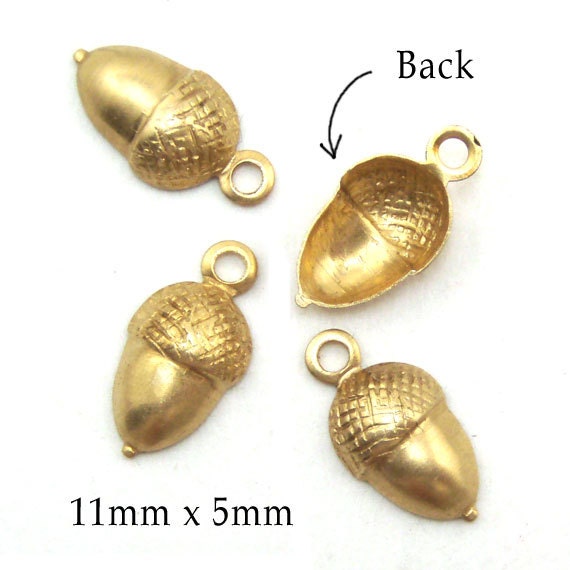 I featured these same style charms in silver (see my post here) – and people have been loving them! Small, cute, well-made charms are such a hit this spring. And these are made in the USA – quality all the way.
They're quite sturdy but as you can see in the pic, they're hollow back – which makes for super comfortable earrings. I don't know about you, but I've pretty much had it with heavy earrings. I'm all for the comfort. And great style.
Affordable is nice too, if you know what I mean 😉 Who doesn't like saving money! Which is one of the great things about DIY. You don't have to have 10 years experience. You don't need to invest big bucks. You can do this!