You know, there are beautiful jewelry supplies from all over the world. But I have to say, I think our jewelry manufacturers in the eastern USA (Rhode Island and Massachusetts primarily, I believe) really do make the finest brass filigree in the world.
Case in point: these beautiful brass filigree butterfly charms. Look at the detail!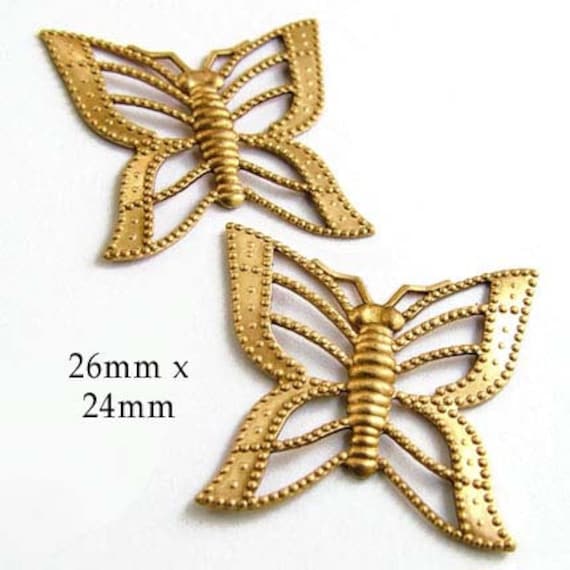 They're delicate (but not flimsy). They're perfect as slightly asymetric earrings 'as is' – and are wonderful with added jewels or pearls. This is what fun, attractive, and affordable jewelry making is all about – easy and pretty!