These gorgeous, warm golden topaz octagons are vintage glass – my favorite kind of jewel. As you can see, the faceting is beautiful – and the clarity. And these are true vintage, with no new carbon footprint!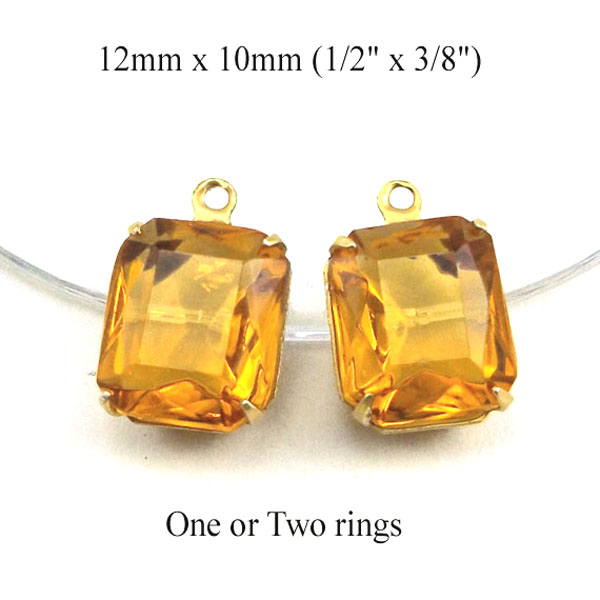 I don't know exactly how old these stones are. The package they came in, with original paper wrapping, had a New York telephone number imprinted on the paper. And the phone number had no area code. So these jewels predate area codes. I had to look it up: the official rollout of area codes in the U.S. took place on November 10, 1951. So – these are over 70 years old! Yes, the paper looks that old. I can't prove it but it's pretty small potatoes to fake, yknow? I mean – a package of glass stones? Why would someone bother?
So I feel pretty comfortable saying "true vintage". And there's no guesswork at all in seeing how beautiful these are. Not to mention – topaz is the November birthstone. Just saying!