Just a quick note that green jewelry can be very spring-like! The pic here shows a few of the green glass jewel styles I have in my shop right now. So fresh and pretty!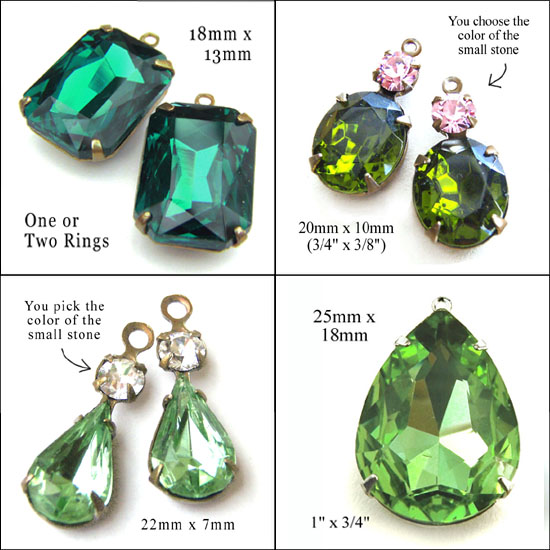 And isn't it interesting, the different shades that are part of the "green" color family. Imagine these with purple – with royal blue – with cream or white – with pink!
I'll probably play with a few designs – just like you do – and will post a few here and there 🙂
Meanwhile, just a little inducement for DIY goodness: Buy any pair of green glass jewels in my shop and from April 28, 2018 through May 1, 2018 (at midnight) you get an extra pair for free! You can pick any pair for your freebie (equal or lesser value is the only limitation). So have fun – and go green!