It's a new year – and we could all use a good, prosperous, peaceful (and fingers crossed, virus-free!) New Year. Let's make that a goal as best we can 🙂
And with that in mind – well, a happy and prosperous new year – I'm starting 2022 off with a sale! Buy any two items in my shop (pairs of jewels, pendants, findings, charms, you name it) and get another item free!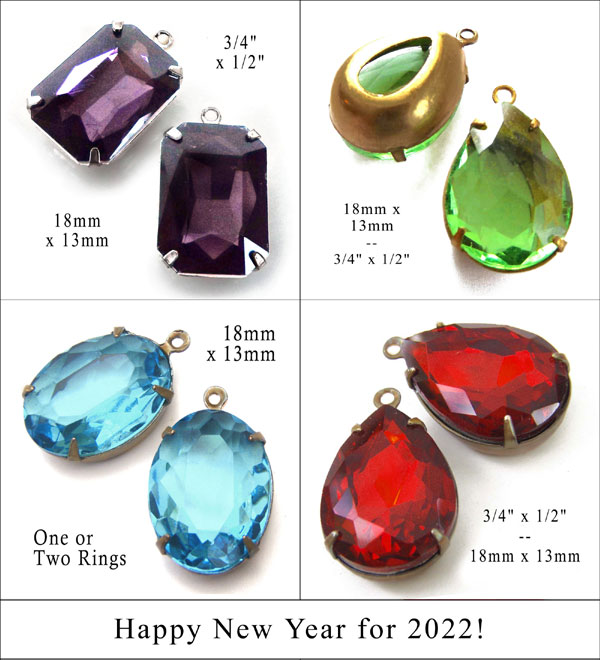 After you order any two items, just send me a convo on Etsy, or an email, and tell me what item you want for free! And if you buy four items, you get two freebies. You get the idea!
This sale lasts through midnight on Monday, January 10, 2022 (feels weird to write that number!) And it's while supplies last, so you might want to take advantage.
Let's have a great year. I'll give it a good try – you too, y'hear?