This is not a revolutionary idea – but this year I'm going to point out occasionally, how making your own jewelry for gifts, for yourself, or to sell, can save – or make – you money. First idea: "buy the set and save".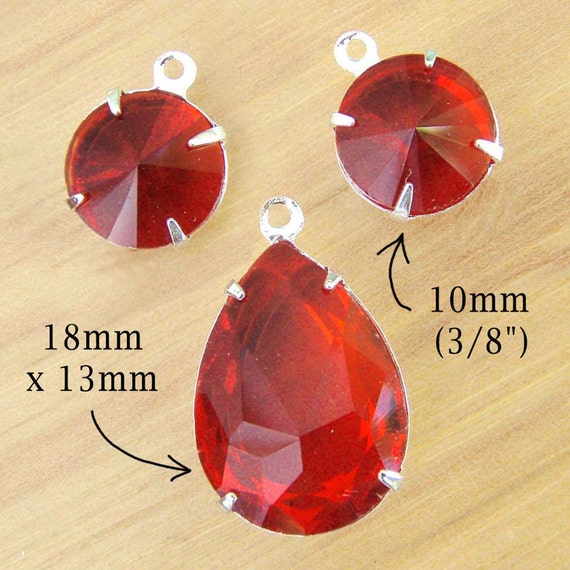 These particular glass beads would cost $4.79 if purchased separately from my shop – the set here costs $3.99. Already you're saving a bit of money. Of course there are many talented jewelry artists who can provide you with beautiful necklace and earring sets – but if you're looking to save money, it can be such a smart move to do it yourself.
These earring jewels come in one-ring, two-ring, or No-ring styles, so you can make dangle earrings or stud earrings with only the addition of post earring backs, or earwires. The teardrop jewel can be turned into a classicly simple, lovely necklace by adding a jump ring and chain.
Easy, low-cost, and pretty! This is a good way to start the new year 🙂