I know, I've said this before – it's worth repeating. Mix up your colors. Mix your metals. Mix clay and glass. Mix plastic and metal – why not? (Okay, not if you're paying real gemstone prices.) But for fun stuff – why not?
Here's another peek at some of the combos I found on my worktable: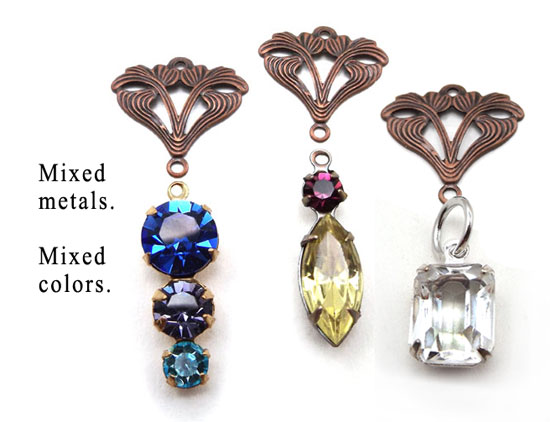 The point here is, you don't have to Match. Copper and silver together? Sure. Brass, copper, silver…. they can all look good. You're the one who decides. If you like it – it works. If you decide you need those colors – it works.
You're in charge. You like it? It works.