This is a "buy one get one free" offer on all the light colorado topaz glass gems (or beads, or jewels – what name do you use?) in my shop. Just in case you want to doublecheck, that's Weekendjewelry1 on Etsy. Just for, you know, reference 🙂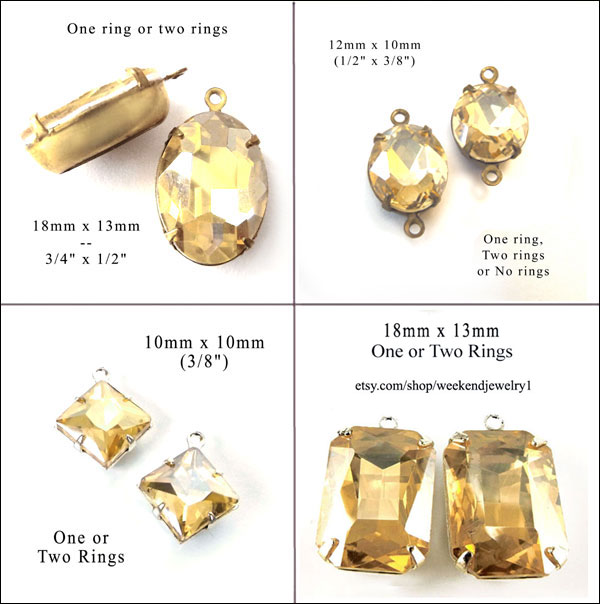 The color named "light colorado topaz" is WONDERFUL. A golden tan, not too dark, that catches the light, especially with this terrific faceting. And it's flattering for pretty much every skin tone.
It's one of the "undiscovered" colors in a way – not as well known as red or blue, for example – and it's gorgeous. So this is your chance to get two-for-one!
From today through Saturday, September 17, 2022, when you buy any colorado topaz glass gems, you can get another pair free. Just mention this blog post when you order! (Of course this is good for faceted pendants as well. Your choice!)